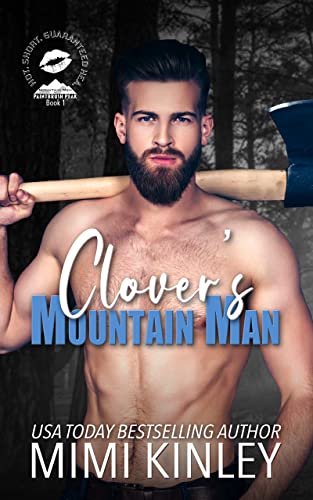 Clover
It's been twenty years since my sisters and I stepped foot in the picturesque mountain town of Paintbrush Peak, Colorado as children. We're back now, fully grown, as joint owners of our Great Aunt Petunia's dilapidated Heartleaf Café.
I was not prepared for the challenges of rebuilding an entire restaurant—or the stress of living with my sisters again. And I certainly wasn't prepared for Logan Duffy, the bearded, intense mountain man who's shielded eyes and rough hands stir feelings in me I just don't have time for.
Logan
I've spent my entire life in Paintbrush— loved and lost—but watching it become a ghost town kills me. Desperate to help revive it, I jump at the chance to help Petunia Clark's great nieces renovate the long-closed Heartleaf Café.
I expected a lot of work and long hours at the Heartleaf, but I didn't expect Clover Winnett—the curvy, brown-eyed brunette that keeps me on my toes. She's bossy and impossible, but she tempts me in ways I haven't felt in years. My damaged heart is wary of giving in, but when mother nature strands her at my place, I take the chance I'm given to make her mine. $0.99 on Kindle.