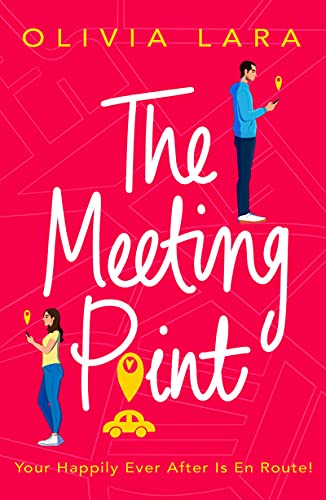 What if the rideshare driver who finds your cheating boyfriend's phone holds the directions to true love?
Having planned to surprise her boyfriend in San Francisco, New Yorker Maya Maas ends up being the one unpleasantly surprised and finds herself suddenly single and stranded in an unknown city on her Birthday. The only person she 'knows' in California is a mysterious rideshare driver who found her boyfriend's phone in his car and who offers to be her guide-by-text for the day. Maya accepts the unconventional offer, not expecting a once-in-a-lifetime adventure or the easy companionship that comes from opening up to a stranger via text, let alone the possibility it might grow into something more…
Come on this 5-star journey to love and laughter in a magical Northern California town with hopeless romantic Maya and Max, the mysterious driver. Perfect for fans of Beach Read, Josie Silver, and You've Got Mail. $0.99 on Kindle.