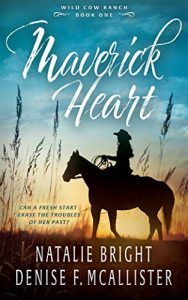 FROM HORSE SHOWING IN GEORGIA TO RIDING THE RANGE IN TEXAS – A TALE OF COURAGE AND FINDING FAITH.
Carli Jameson is used to being on her own – abandoned by her mother as an infant – all she's ever wanted is to feel like she belongs. She has had no choice except to be strong and independent, but now, can she learn to trust God to be her partner?
Georgia girl, Carli Jameson, inherits a Texas cattle ranch from grandparents she never knew. After much thought, she makes the courageous decision to pack up her life and move to Texas to run the ranch. She forges ahead into a new life filled with uncertainty and along the way discovers a ranching community that becomes the family she never had.
Can a fresh start erase the troubles of her past?