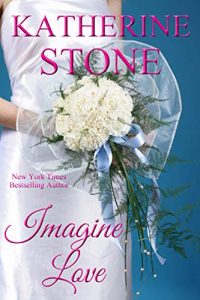 Imagine moonlight and roses, and London and Paris, and the intoxicating magic of a Louisiana bayou. Then join New York Times bestselling author Katherine Stone on this enthralling journey of passion, courage, danger, and love…
They met beside a brilliant blue bayou. She was an innocent girl, and he was a reckless and angry boy. Claire Chamberlain believed in dreams, and Cole Taylor believed in nothing at all. Cole had no reason to believe—until her. They pledged their love beneath the silver winter moon, but their bold dreams were shattered by violence.
Now, twelve years later, Cole Taylor, singer of love songs, returns to the bayou. So much—for Claire—has changed. Yet she has found a private peace. And now Cole is asking her to do the impossible, to join him in London, to sing duets with him once more. Claire knows he will break her heart again, but she will be with him, she has to be, for as long as she can. Free on Kindle.