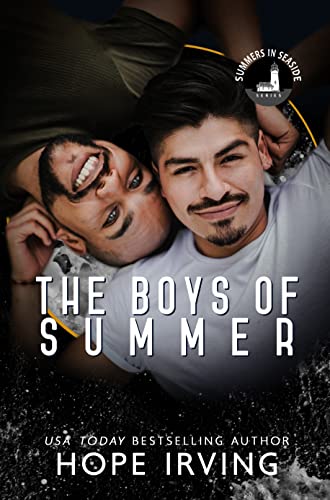 Meeting him during a student exchange program changed our lives then, but can we finally make things right years later?
ZAYN
All my geeky teenage self cared about was video games. My social butterfly twin sister convinced me to participate in a summer exchange program between France and Oregon.
That's where I unexpectedly met Dante Reyes, the cool Dominican guitar hero wannabe who surprisingly welcomed me into his world. An instant friendship developed… until I ruined everything.
My sister's dragging me back to Oregon six years later. I'm not the quirky kid anymore. I've worked hard for the opportunity to interview for my dream job in California. Now that I'm facing Dante again, I'm torn between anger and desire for the man who ghosted me. As if the proximity makes a difference. As if we could repair our broken friendship. As if the manwhore could ever be interested in more…
DANTE
My instant connection with nerdy Zayn Mansouri didn't make any sense. Neither did how I abruptly ended it without a second glance. The French-Moroccan went back home, and I moved on… or so I thought.
Facing him again overrides everything. And just like that, our connection is cemented and our long-lost friendship ventures where I never would have fathomed. As if it were an eventuality. As if I weren't straight. As if our unlikely summer fling could lead to more. Is this a second chance or another opportunity for heartache? Only time will tell.
The Boys of Summer is part of the Summers in Seaside series. It's a contemporary small-town, bi-awakening, opposites attract, multiracial/interracial MM romance. $2.99 on Kindle.