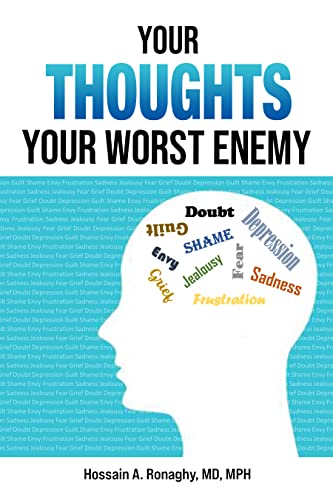 Are you longing for a good and restful night's sleep?
If you have difficulty with getting a full, comfortable, and uninterrupted night's sleep, you may be ready to identify and address the root causes of your sleep problems.
Do you find yourself bored, worried, and anxious, at times? Do you know what causes these symptoms?
Knowledge is power. If you identify the reasons for your symptoms, you are ready to liberate yourself from them to experience good quality and restful sleep at night to improve your mood and efficiency the next day.
Indeed, if you also want to get rid of anxiety and mental exhaustion, this book will empower you.
This book can guide you and help you take control of your life by improving your sleep pattern.
Mrs. PE was unable to get a good night's sleep at forty years old. Referred to Dr. Hossain Ronaghy by her treating physician, She suffered with years of anxiety and her much needed rest was interrupted. She relied on various medications to help with both of these symptoms. After a course of cognitive behavioral therapy with Dr. Ronaghy, she was able to identify the reasons for her sleeplessness. She has successfully overcome her insomnia. She now regularly attends dance classes, goes to the gym, and is now off her medication.
If you want to learn about Dr. Ronaghy's methods used to help sleeplessness and attain a restorative restful sleep and relaxation pattern, scroll up and add Your Thoughts to your cart!
Free on Kindle.