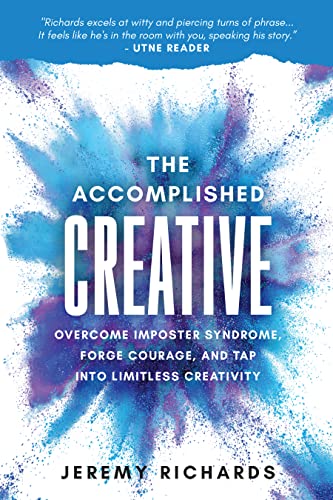 Feeling stuck and unsure of yourself? Tired of the constant self-doubt and insecurity holding you back from living your best life? It's time to end that negative self-sabotage and open up a world of limitless creativity and personal growth.
Get ready to laugh out loud while you learn the skills and strategies to stop doubting your talents and start exuding confidence.
Inside The Accomplished Creative: Overcome Imposter Syndrome, Forge Courage, and Tap Into Limitless Creativity. Free on Kindle.