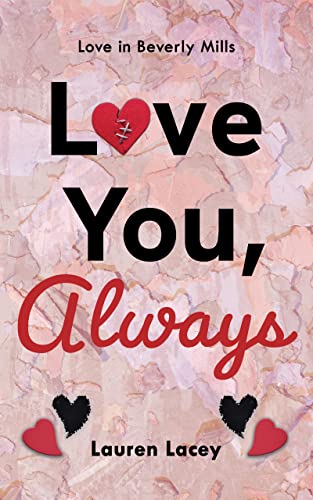 How can you move on from someone when they still hold the key to your heart? How can you love the life you live without the love of your life in it? This is Parker and Jackson's dilemma in Love in Beverly Mills: Love You, Always.
Parker Waylen is a doctor, daughter, big sister, and best friend, but most importantly, she's the love of Jackson Sand's life. They forged a friendship at a young age and promised to always love one another, no matter what. Life's thrown numerous obstacles their way, but through it all, their bond still remains unbreakable. Jackson's brokenness once broke Parker, but no matter who she meets or how wonderful that man may be, no one can ever compare to Jackson.
Jackson Sands is a man of few words but his thoughts have always consumed him and the only two people who understand him the best are also the two people who no longer exist in his life. From childhood to adulthood, he endures struggles that many people can't handle in one lifetime, but through the memory of these two important women, he finds a way to tap into his strength and evolve into the man they always believed him to be.
Parker and Jackson may have broken up years ago, but now they've both returned back home to Beverly Mills, and it's their last chance to figure out if their love story is meant to be or if they should finally let go of their fantasy of a happily ever after together.
This is a Southern love story based in Beverly Mills, Georgia – a rustic beach town that centers around family, friends, love, and community. Fall in love with characters who support one another and lift each other up, but also dish out tough love and don't hold back from the truth. And the truth is, love isn't always easy, but for Parker Waylen and Jackson Sands, easy was never quite their cup of tea.
If you love to read emotionally compelling romance novels with a spicy twist then this beautifully written love story will warm your heart and keep you engaged. Be prepared to laugh, smile, cry, get angry, and fall in love with the devotion and love between Jackson Sands and Parker Waylen as they fight for one another through good, bad, and ugly times.
$2.99 on Kindle.