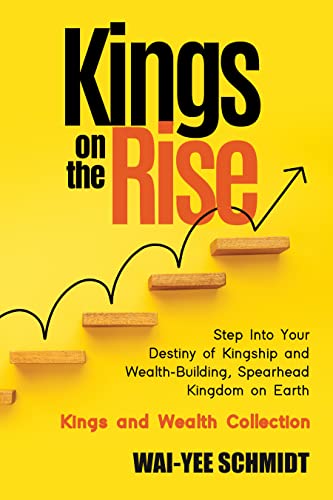 Are you struggling with knowing the purpose and higher calling in your life?
Did you know, God wants you to be a strategic and powerful leader on this earth? And to build wealth for the Kingdom?
Multimillionaire global investor & Bible Teacher Wai-yee Schmidt wants to help you become all this and more!
In this book, you will:
Be activated in your identity as 'KINGS'
Learn to boldly battle, succeed in life and recover your ordained sphere of influence
Learn powerful keys to unlock wealth-building for your family and God's kingdom
Be initiated into the lost tribe of KINGS, rising to reign and rule alongside Jesus, the KING of KINGS
THIS BOOK WILL PROPEL YOU TO FLOURISH IN LIFE AND ATTAIN GENERATIONAL WEALTH. ARE YOU READY? $0.99 on Kindle.