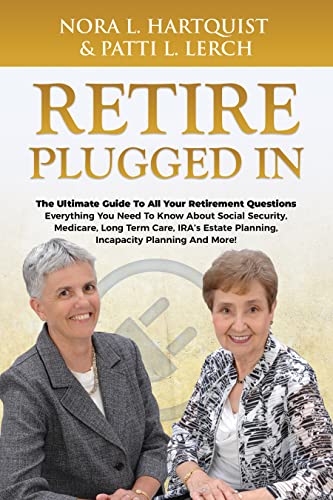 Discover the retirement mistakes that could cost you thousands!
Make the RIGHT decisions about Medicare, Social Security Income Planning and more…
Afraid that you won't have enough money for retirement, after countless years of hard work? Feel overwhelmed by the complicated rules of Social Security, Medicare, IRA's, investing, and handling taxes in retirement? In Retire Plugged In, authors Nora Hartquist & Patti Lerch help retirees create a secure, rich, retirement lifestyle. As fiduciary advisors, they have helped hundreds of families retire, and none of them have run out of money!
With the help of Retire Plugged In, you'll be "plugged in" to the secrets of retirement success (Even if you are a complete beginner or don't have an advisor!) Free on Kindle.