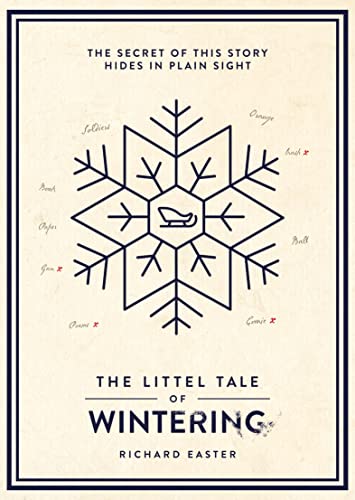 THE SECRET OF THIS WINTER'S TALE HIDES IN PLAIN SIGHT
December 2022; Littel Wade village, Dorset.
In the four days leading to Christmas as dark nights fall, darker secrets rise.
Seemingly impossible objects are discovered in a scrapyard that may be home to much more than just junk, while two friends try to unravel why their village is bereft of smiles, and how events of hundreds of years ago could change everything for one of them.The Littel* Tale Of Wintering is a story to be enjoyed as the nights close in, temperature drops, and both magic and reality jostle for our attention.
It is a Christmas enigma full of drifts and shadows and a very strange December indeed.
*And there is a very good reason it is spelled Littel.