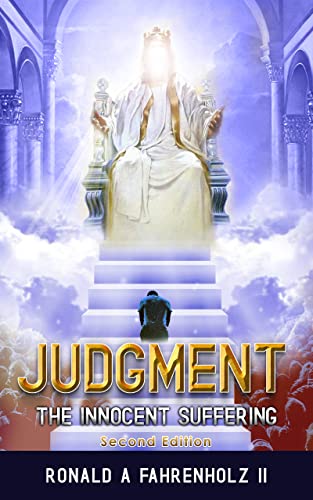 This book, in its simple, concise, and apt characterization, would take you on a fantastic journey of in-depth understanding of our immutable realities as humans who simply sojourn the earth. The stories are impactful and the messages are edifying.
Do you think Judgment is real?
John Williams is about to find out. He abruptly emerges in a solitary room to reflect on his life and the poor decisions that led him to reject Christ. The solitary room meshes with John's soul, presenting endless torments of memories and poor decisions.
But it is nothing compared to what further awaits John…
He would experience the most terrifying situation imaginable. He would have to stand face to face with God and be accountable for his time spent on earth, including denying Christ and receiving the mark of the beast.
So hop in as we journey on this intriguing sail! I pray the Lord opens the eyes of your understanding and prepares your heart to be receptive to His ways. Take your time because there is inspiration and revelation embedded in every single page.
It's going to be a gripping adventure as we seek to unveil the hidden wisdom in life and the invaluable center of our being – the soul and the inconceivable love that the Lord has for all of us!
Watch out for a total transformation for you and all that concerns you as you do… $3.99 on Kindle.