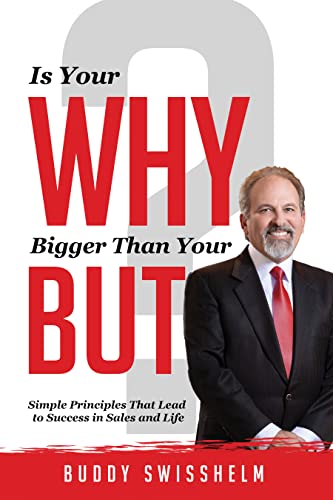 "Is Your Why Bigger Than Your But?" by Buddy Swisshelm is currently available on Amazon. The book has received wonderful reviews and is regarded as informative and motivating by those who have read it. You can get your book right now if you're ready to take the next step in your sales career.
After over 40 years in sales and sales management, Buddy Swisshelm has developed a step-by-step program designed for anyone to become a master salesperson. With no sales experience and no skill, Buddy learned and developed a program that helped his small market team to become national record setters in sales, volume, and deliveries. 60% of his sales teams had no sales experience when they started yet his team took the greatest number of winners year after year on the company's annual sales trip.
With 59 #1 monthly region in volume, and 11 #1 yearly regions in volume or contracts over a 13-year period. Buddy's team set the standard for excellence. Leading by example, Buddy was also #1 dealer for a month 26 times and 4 times #1 dealer for the year.
The formula covered in this book has a proven success formula that has worked for years and is still the same formula used today. The principles are common sense and can be mastered by anyone, new to sales or the sales superstar looking for one more great idea. Free on Kindle.