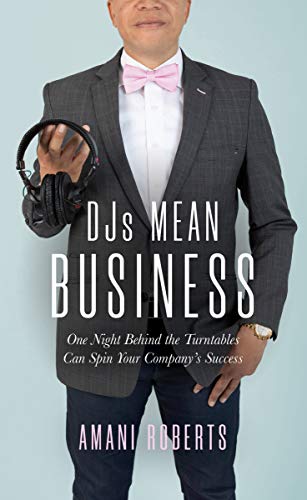 Loosen your tie, grab your favorite tunes, and get ready—because this DJ is spinning a creative business strategy that'll really shake the world up…
Tonight, you're about to learn … by hitting your new favorite club in Hollywood.
Get behind the decks with DJ, music producer, podcaster, and educator Amani Roberts, and learn everything you need to know about starting, building, and marketing your small business. In a one night set you can unlock your professional skills, work your creativity into entrepreneurship, and unleash your inner DJ.
Don't miss out on the performance as DJ AmRo gets the party started for the crowd and for your business. All it takes is his fresh, unforgettable startup strategy in this guide to show you how to start the fun, beat the fear… and dance on your journey to entrepreneur success. Free on Kindle.