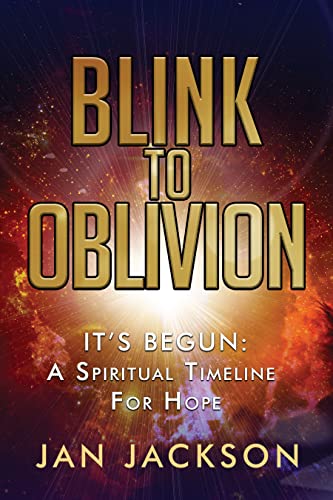 FAIR WARNING: When you dive in, you won't come out. Should you by chance happen to, you won't be the same.
For an immeasurably long time, deeply hidden, deliberately Frozen Truths remained on ice until life imploded upon the author with its long held secret agenda.
This true story weighs in heavily on how one may seemingly be calling the shots to their own life, for pretty much the entirety of their whole life, until there's an "in your face" . . . Wake me up! Shake me up! You best be standing at attention . . . and right now.
BLINK TO OBLIVION — IT'S BEGUN: A Spiritual Timeline For Hope takes the reader on an introspective free-fall dive questioning of the wherefores and whys of her journey while connecting to God, who had been simmering on the backburner for a profoundly long time. It morphs solidly, and remarkably, miraculously, and even supernaturally, into her "Testimony of Faith."
This Book proves to you that you have a "Calling" with an Obligation attached and that is to bring the ideas she reveals, to help bring momentum of a crucial difference to the lives of others, particularly those most lost, wounded, afraid, confused, despaired, dismayed or mired in Spiritual desolation.
She offers a in-depth look, well beyond the Unordinary, everyday life of Jan Jackson, with Life Lessons and no room for wiggle; if you pay attention.
Ultimately, upfront, center and culminating, a full-blown "Testimony of Faith" is forthcoming of unfathomable importance for the Spiritual and Physical Preparation for these Definitive Times, we're now living in. Free on Kindle.