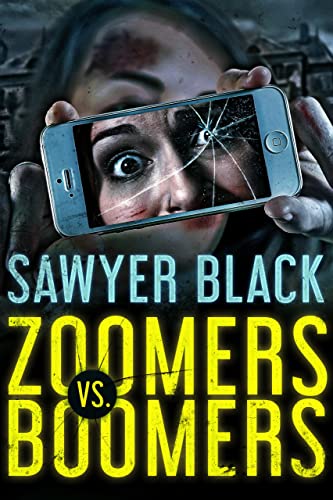 They're live-streaming for their lives.
When the influencers and live-streamers of Jackson High are selected as the winner of the Operation Gen Z contest, Craig Boucher and his friends can't believe their luck. Sure, it's a little awkward that Craig's ex is on the team – and so is the former best friend who abandoned him for the cool crowd freshman year. But at least Craig's got his BFF to lean on. And his hundreds of thousands of followers, of course.
The Zoomers think they've been chosen to compete in a secret competition to win a million-dollar scholarship. But when they get to the site – the rundown building that used to be the Oakridge Academy, an infamous school shut down after rumors of torture and brainwashing – they discover that they're pawns in a brutal game of survival.
As they search for a way out of the booby-trapped campus, Craig and his friends are hunted by three fanatical Boomers determined to prove that Generation Z embodies everything that's wrong with the modern world.
Millions tune in as the live stream goes viral, and the cameras transmit every move to the enemy. As the streamers begin to turn on each other in their attempts to survive, Craig doesn't know who to trust or how to keep his friends alive.
Can these Zoomers come together to defeat the worst of the Greatest Generation? Or will they die before uncovering the truth behind this vicious contest?
Zoomers vs Boomers is an intense new stand-alone slasher-horror novel by Sawyer Black. Fans of Squid Game and The Hunt will be thrilled to death by Zoomers vs Boomers. Free on Kindle.