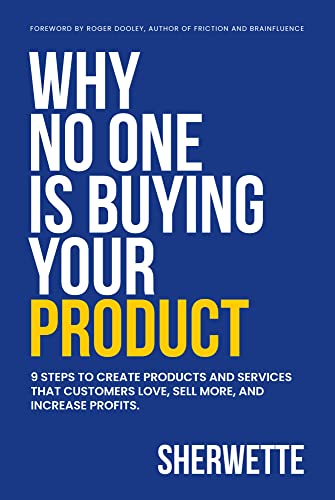 Ever wonder WHY your product or service didn't sell?
If you want to sell products, you must understand your market and competition.
For over ten years, author Sherwette has been researching, practicing, and deliberately learning one of her favorite subjects, Consumer Behavior and Psychology. In this book, she shares the best methodologies she has found and worked with—just for you!
If you truly want to craft a product or service your customers will be raving about, then this book will help you gain a better understanding of your customers and create products that will be so spot-on that once they know about them, they will scream, "Here, take my money!"
Inside, you'll discover how to:
– Understand your customers' desires, hopes and dreams
– Identify what stops them from buying
– Find solutions
– Nail down your product value proposition
– Prototype your ideas and test solutions with customers
– Design your customer experience to build lasting relationships
– …and more!
Get Why No One Is Buying Your Product today! $2.99 on Kindle.