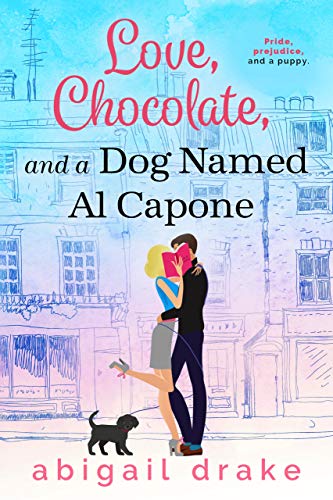 Capone, the newly acquired puppy of Miss Josephine St. Clair, owner of Bartleby's Books, is a literature loving Labrador. Obsessed with Jane Austen, and cursed with a terrible name, Capone hopes to change his doggie karma and prove he's just as much a gentleman as the heroes in his favorite books, by finding the perfect Mr. Darcy for the lonely and bookishly adorable Miss Josie.
Unfortunately, the only men Miss Josie seems to encounter aren't Darcys at all. They're Wickhams, Churchills, and Willoughbys. Even worse, there is trouble afoot. Someone has been sabotaging Miss Josie's business, and all signs point to her evil ex.
Can Capone find a way to save Bartleby's Books, help Miss Josie find her true love, and earn, at long last, a name befitting a true gentleman? $0.99 on Kindle.