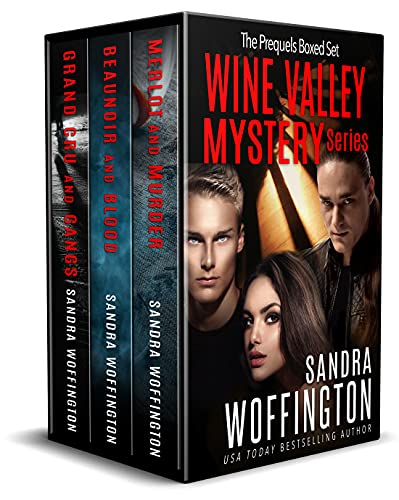 What wine pairs with murder? In wicked Wine Valley…all of them!
Merlot and Murder: The Beginning
A man is strangled, stuffed with seashells, and dumped in a nature reserve. Solving his murder unearths Officer Max King's mysterious past.
Beaunoir and Blood: For Joy
Joy Burton works as a research assistant for Dr. Draven Blackmoor—a guest professor who studies serial killers. Or is he one? Joy has fallen for his dark charms.
Grand Cru and Gangs: Steele's Story
At six, Reed Steele witnessed a drive-by shooting that left his brother Dante dead. Joining the gang might end Steele's life. Facing Enrique Otero, the shooter, might lead him straight to Hell.
If you like heart-stopping action, ruthless criminals, twisty plots, and precarious roads to redemption, you'll love Wine Valley Mystery series by a USA Today and Amazon bestselling author.