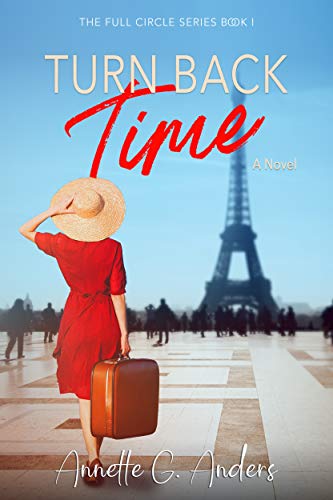 NATIONAL INDIE EXCELLENCE AWARDS WINNER (2021)
"I was hooked from the moment I met the characters."
Three years ago, a book and a song led Stella to the love of her life. Two years later, he shattered her heart. Determined to shake off the memories of the fateful day, Stella promises herself she'll move forward. Little does she know, when she accepts her best friend's invitation to a week-long trip to France, that the ghosts of her past will come roaring back.
David has reached the pinnacle of his career, but loneliness is a painful price to pay for being in the spotlight. When he catches a fleeting glimpse of Stella a year after their breakup, David realizes he has one chance to win her back. If he fails to earn Stella's trust again, he'll be cursed to follow in the footsteps of one of literature's most haunted and desolate characters—the one he brings to life night after night.
What will it take for Stella and David to remember their dreams, and to believe in their future?
TURN BACK TIME is a story about forgiveness, second chances—and believing in yourself. $0.99 on Kindle.