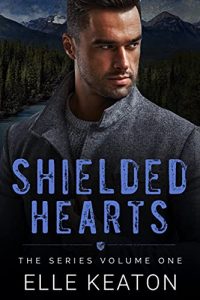 Death brought him home, will love keep him there?
Agent Adam Klay is home to bury his father, not fall in love.
Micah Ryan has been running on remote for years; the arrival of Adam Klay brings emotions to life Micah thought he'd never feel again.
When a series of sinister incidents leave Micah vulnerable to an unknown killer Adam vows to protect him.
Can Adam safeguard Micah without losing his heart?
Shielded Hearts is dual POV following a different couple in each book as they try to stop killers and unravel a human trafficking ring. $0.99 on Kindle.