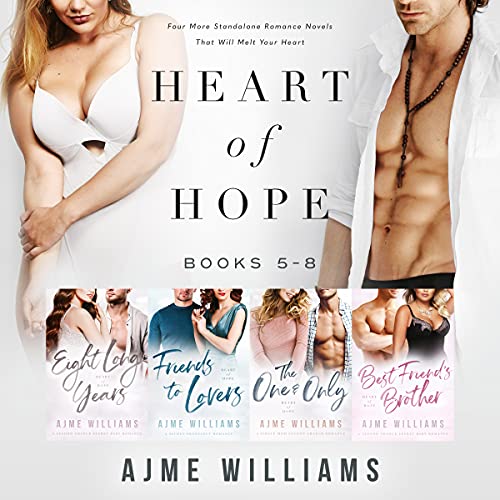 The Heart of Hope collection includes five steamy, second chance standalone romance novels. Each book in
this boxed set collection ends in a very satisfying HEA, and promises no cheating or cliffhangers.
Five of your all time favorite book boyfriends – now available as a box set collection. Includes a BRAND NEW
NOVEL Billionaire Boss Secret Baby. And BONUS DELETED SCENES to ALL NOVELS (exclusively written for this box set).
Get ready for the swooniest, most delicious, binge-worthy collection of 2021. (Warning: This collection is not for you if you cannot handle witty banter, emotions, tears of joy and chemistry so hot that it will set your Kindle on fire).
Books included:
-Eight Long Years
-Friends to Lovers
-The One and Only
-Best Friend's Brother
-Billionaire Boss's Secret Baby (Brand new. Written
exclusively for this collection.)