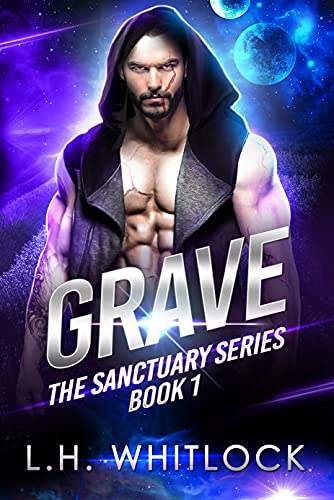 "He was a monster trying to fit in with society. An outcast. A murderer. A giant."
Pregnant and running for her life, Nora flees for the refuge known as Morala. Instead, she finds herself on Kilton, a sanctuary for escaped criminals. Now Nora must adapt to her new home and hope that no one realizes who she really is, or she and her baby will face death.
Grave, an ex-gladiator who fled captivity many years ago, built the sanctuary known as Kilton and acts as it's gatekeeper. Unable to control his demons, Grave is feared by all and finds it harder everyday to be around others. When Grave greets their newest arrival, he is surprised to see a purple-haired pixie at his gates rather than the usual hardened criminal.
Not knowing what Nora runs from, Grave grants her the asylum she seeks, but something about this pixie is different from anyone he has ever met. When he discovers the secret Nora hides beneath her clothes, will Grave push her away like he has everyone else, or will he fight her battles and his own to finally find happiness? See price on Kindle