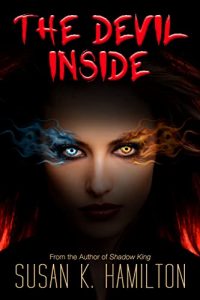 Taunted for centuries about her lack of devilish wings, Mara has something to prove—and she's determined to become Hell's top Sales & Acquisitions devil. But her biggest rival, Kemm, will stop at nothing to steal the coveted top spot, including uncovering her darkest secret.
When Mara meets a handsome angel stuck in a dead-end job, she knows he's the kind of trouble that could ruin all of her ambitions. After all, rumor has it that Lucifer will rip the wings off any devil who falls for an angel. But Mara's never been one to play by the rules.
As their affair intensifies, Mara's secret life gets more and more complicated. $0.99 on Kindle.