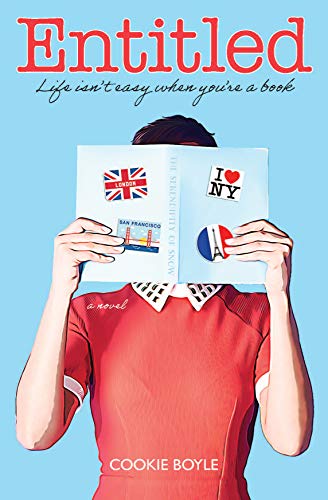 Life isn't easy when you're a book.
This humorous, debut novel captures the extraordinary adventures of an extraordinary book.
Entitled takes us on the journey of a book seeking to find a home as it is passed from one Reader to another. Along the way, our book tells its own story, "The Serendipity of Snow" in which a determined young woman strives to make her own choices amid social convention.
Sitting in a store in San Francisco, our book wants nothing more than to live out its life nestled on a shelf without splinters. Echoing the character within its pages, our book experiences destinations beyond its imagination. As it is read, misplaced, loaned and abandoned, our book, like its Readers, discovers love and heartbreak, loneliness and friendship, and ultimately becomes the author of its own journey.
In the end, Entitled reveals the pull between the story we are born with and the one we wish to create for ourselves. $2.99 on Kindle.