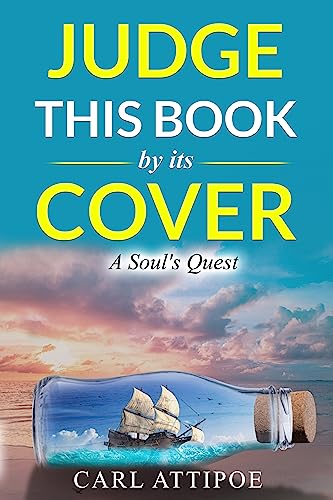 Enter the enchanting world of 'Judge This Book By Its Cover – A Soul's Quest' where self-discovery takes center stage in an odyssey of the soul. Join the author on a captivating adventure of personal growth and enlightenment, as you unravel life's mysteries and harness the transformative power of the soul. This literary masterpiece transcends storytelling, becoming a conduit for self-reflection and transformation.
As you navigate life's complexities alongside authentic characters, you'll uncover the multifaceted human experience. With an unwavering commitment to truth, the author guides you on a life-changing expedition, captivating your imagination and leaving an indelible mark on your heart and mind.
'Judge This Book By Its Cover – A Soul's Quest' is more than a book; it's a profound reminder that our greatest adventures lie within our souls. Prepare to be captivated, provoked, and transformed as you delve into its pages. This immersive read resonates profoundly, igniting the fire of self-discovery and setting your soul on a path to enlightenment. Embrace the journey and find your true purpose within the pages of this remarkable tale.