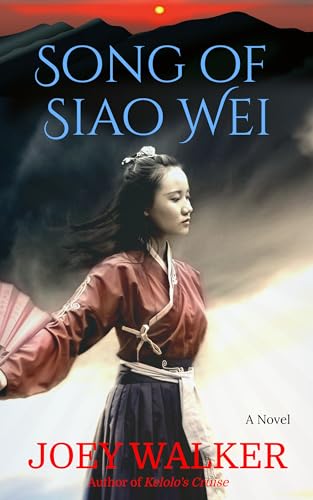 In a small fishing village in ancient China, the singing girl of Dongying captures the attention of the Prince's Court with her unparalleled beauty. Siao Wei makes her choice, a life-changing decision that forever alters her fate.
Catapulted to a palace and bestowed with the title of Princess, Siao Wei realizes she has made a dreadful mistake. The longing for her childhood companion, now lost, haunts her every step. As delicate threads of her life unravel like silk, she finds herself stripped of her son, her sanity, and everything she holds dear.
Meanwhile, conflicting loyalties of her citizens boil over, and the delicate balance of the Princedom teeters on the precipice of anarchy. Armed with her passionate song and unwavering hope, Siao Wei must summon the strength to quell the imminent civil war and bring harmony back to the land. $3.99 on Kindle.