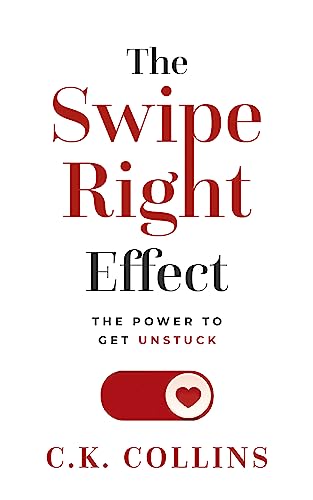 Are you feeling stuck in your life?
Do you find yourself struggling to move on from a significant loss or trauma?
The Swipe Right Effect by C.K. Collins, aka Kelly, is the perfect guidebook for anyone who wants to find their way back to happiness, empowerment, and joy.
Drawing from her own experience of overcoming divorce, Kelly shares personal stories of her journey towards healing and transformation. She also interviews ten of her special friends who share their own stories of pain, renewal, and growth. Through their collective wisdom, they offer practical ideas and techniques that can help you overcome your own challenges.
With chapters that include Empowerment Practices, you can learn how to take control of your emotions and manage overthinking. You can also build your self-esteem, practice forgiveness, and find positivity in your life. The book also covers topics such as depression, mental health, and habit development.
Through guided exercises, motivational stories, and powerful manifesting techniques, The Swipe Right Effect can help you become more aware of your thoughts and feelings. You can develop confidence and overcome self-doubt. You can also learn to build positive habits and transform your life.
Whether you're seeking therapy or counseling, or simply looking for ways to improve your mental and emotional well-being, this book can be your guide. By journaling your experiences, practicing mindfulness, and focusing on personal growth, you can become happier, healthier, and more empowered.
Are you ready to take the first step towards a happier life? Start reading The Swipe Right Effect today and discover the power of self-improvement and personal development. $0.99 on Kindle.