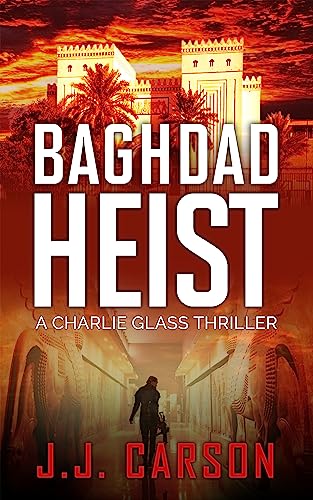 Baghdad Heist
Amidst the chaos of war-torn Baghdad, a relentless FBI agent must unravel the web of deception that threatens to consume her team and her very existence…
Female FBI agent Charlie Glass is assigned to recover treasures stolen from the Baghdad Museum during the Iraq War. The suspense explodes when she uncovers an international crime syndicate within her own team. Mysterious murders and bitter betrayals plunge Charlie into a deadly fight for survival.
Alone, gripped by fear and pushed beyond her limits, only extreme measures can recover the treasures and save her soul.
Will Charlie triumph over the treacherous criminal network within her own group and recover the stolen treasures, or will she be consumed by the darkness that threatens to destroy her and everything she holds dear?
Fans of murder mysteries, crime fiction, and suspense thrillers will love Baghdad Heist. Free on Kindle.