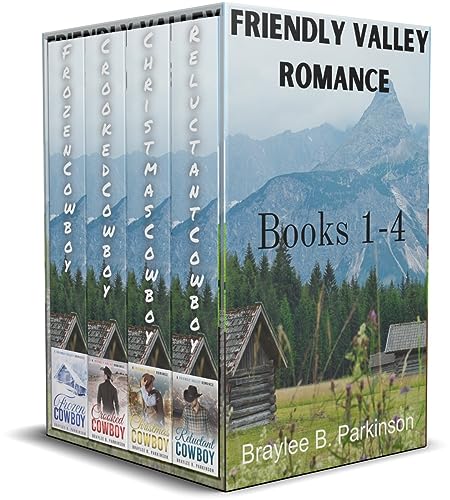 Welcome to Friendly Valley—Where love is always in the air!
Frozen Cowboy—A bank exec, a cowboy, and a yak farm collide in this interracial romance.
Crooked Cowboy—Two outsiders looking for a fresh start come together in this romantic tale of redemption.
Christmas Cowboy—A Christmas loving cowboy brings joy to a grumpy, broken-hearted woman.
Reluctant Cowboy—He doesn't want to be a cowboy or his ex-best friend's boss, but Blake and Maribel have no choice. Two old friends are forced to work together in this second chance romance. $0.99 on Kindle.