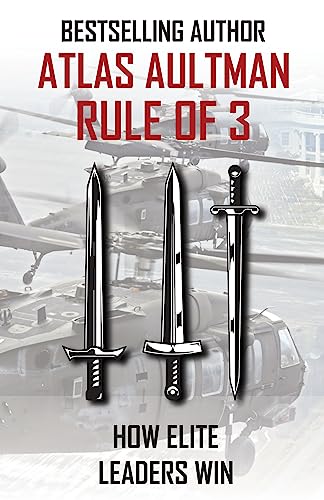 Ever wondered why elite leaders inspire and drive success while others falter despite tireless efforts? The secret is simpler than you think: it's all about the Rule of 3.
Have you ever had a feeling that, despite your best efforts, you're just managing rather than leading?
Do you sometimes end the day with a heavy sigh, wondering if you're truly inspiring your team?
Do you wonder if you were better off staying put in your old role, rather than taking on the responsibilities of leadership?
If your answer to any of these is a resounding "yes" – You're definitely not alone.
According to the Center for Creative Leadership, leaders all around the world struggle with challenges related to their effectiveness, their ability to inspire and develop others, and how they navigate change.
But what if there's a proven formula that can turn the tide in your favor, guiding you toward extraordinary leadership?
Imagine yourself leading an organization with a clear vision, unstoppable drive, and an outstanding fortitude for turning challenges into opportunities.
In this illuminating guide, you're about to uncover the secret "Rule of 3" employed by the most successful leaders across a spectrum of fields – and apply it to drive yourself and your team to success.
Free on Kindle.