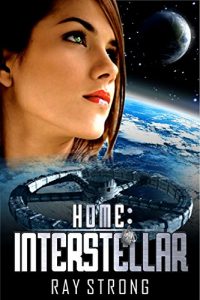 "… a heroine you can root for …. a compelling read for space opera addicts. " –The BookLife Prize in Fiction.
"combines strength and grace in a way that instantly wins the reader over to her perspective and her values, her every cause…" –Writer's Digest.
In 2177, twelve-year-old Meriel Hope solo-jumped into Procyon System with a ship full of dead people. Ten years later, the most powerful interests in the galaxy aim to kill her for what she might remember. Murdered parents and a busted spaceship, that's what pirates left to Meriel and the orphans from the Light Speed Merchant Princess. But her past will not stay buried. While searching for a mythical planet called Home, she trips alarms that protect the killers…… and the biggest secret in human history.
Meriel has only days to untangle the mysteries surrounding her parents' death or face her own. What she finds can save the far-star colonies from extinction, but it makes her a target. Again. And this time she won't escape.If you liked Serenity and Blade Runner, and want more kick-ass heroines like Bobbie or Ripley, you'll like Home: Interstellar.
Next in the epic saga, don't miss Pandora's Razor released December 2021:"Reminiscent of Ray Bradbury, early Heinlein, or Alan Dean Foster. Characters who are realistic, not perfect…" ***** Goodreads Review
"Great Story! Great World Building!" ***** Goodeads Review Free on Kindle.