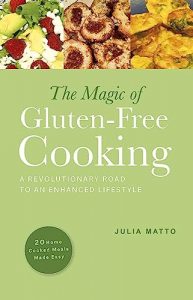 Discover how a healthy, gluten-free diet can transform your health with these easy, scrumptious, home-cooked recipes
In this book you'll discover:
20 easy-to-prepare recipes to enjoy an enhanced and energetic lifestyle
Detailed ingredient lists and clear instructions with added suggestions and dairy-free options
The gluten-free way to start every day – breakfasts so good, you'll never say never!
How each home-cooked meal is a doorway to better digestive health, mood, and focus: a gluten-free mind and body leads to a disease-free life
Fulfilling lunches to make easy yet exquisite meals – grab your herbs, veggies, shrimp, chicken, and pasta to make your tastebuds do the tango!
Mouth-watering dinners you simply cannot do without!
How to maximize the benefits of anti-inflammatory herbs and spices to make your dishes aromatic, delicious, and healing
And much more.
Adopting a gluten-free diet is your ticket to a new way of living – you'll feel like you've been born again from within.