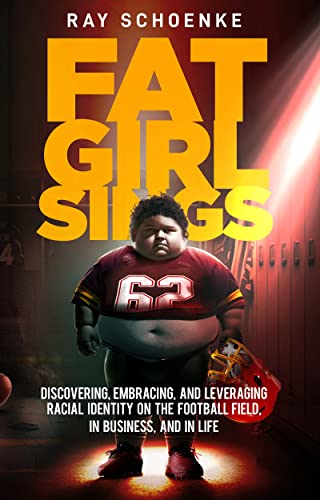 Featuring compelling characters and integrating classic themes such as bullying, racial injustice, and coming of age, Fat Girl Sings is the profoundly moving true story of a chubby brown boy's traumatic loss of innocence and his mental and physical transformation into the warrior he has to become to achieve success in school, in the NFL, in business, and in life as he struggles to gain an understanding of himself, his environment, and his Hawaiian heritage.
"Ray Schoenke has lived a fascinating life—from his upbringing in Hawaii, to his groundbreaking career as one of the first Polynesian players in the NFL, to his successful business career. Along the way, he has never failed to stand up or speak out for what he believes. I'll always be grateful for his support, and I'm glad he's finally telling his story."
— President Bill Clinton
"…Ray Schoenke, he's a champion… He got us to the Super Bowl."
—Billy Kilmer, quarterback for The Washington Redskins, New Orleans Saints, and the San Francisco 49ers
"Ray Schoenke describes the NFL player experience realistically—the rush an athlete feels, the stress, the injuries… Ray was part of my transition from a normal human to a warrior."
—George Stark, 13-year veteran of the Washington Redskins and three Super Bowl teams
"Fat Girl Sings is an intriguing book full of heartfelt stories…[that] displays Ray's triumph over his challenging past to the fulfillment of an outstanding professional career."
—Roy Jefferson, All-American All-Pro NFL Wide Receiver, Pittsburgh Steelers, Baltimore Colts, and Washington Redskins
"Fat Girl Sings provides an evocative glimpse into the Hawaiian experience, touching on sports, culture, race, and a man's effort to discover, embrace, and accept all of himself."
—Polynesian Football Hall of Fame
"Ray Schoenke's life is a story of courage and strength, from the ferocity of the gridiron and the boardroom to his compassion and advocacy for the disadvantaged."
—Admiral William J. "Bud" Flanagan, U.S. Navy (Ret)
"Fat Girl Sings is a funny, moving, fast and wonderful read about the life of a fierce American patriot."
—Joe R. Reeder, 14th Army Undersecretary & Chairman of the Panama Canal Commission (1993-97)
"As a life-long Redskins fan, I found Ray Schoenke's book Fat Girl Sings a special treat. He puts you "in the huddle and in the trenches" of NFL battles that led to the Skins first trip to the Super Bowl."
—Lieutenant General Charles E. Domini, 3-star General, U.S. Army Free on Kindle.