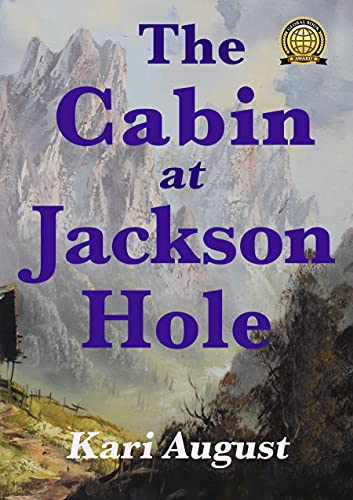 Winner of the 2021 Global Book Awards Gold Medal for Westerns . . .
With the passing of her beloved father, Ava Butterfall is suddenly plunged into financial despair and must work for the first time in her life. Being adventurous and smart as a whip, Ava boldly accepts a position in the rough frontier of Wyoming—but finds herself unprepared for the disaster that awaits her.
Soon hopelessly lost in the mountains, she warily seeks shelter at the isolated cabin of Hesh Schodde, a rancher who has begun anew in the remote location of Jackson Hole. Hesh is not pleased with taking in Ava who will only be a distraction for the cowboys on his ranch and another concern for him to watch over.
Yet despite their differences, charming Ava and reclusive Hesh must find a way to fight together as the perils of nature and treacherous outlaws conspire against them.
Based on true events, The Cabin at Jackson Hole explores the challenges of not only a harsh, rugged land but of those most resistant to living and loving fully. $0.99 on Kindle.