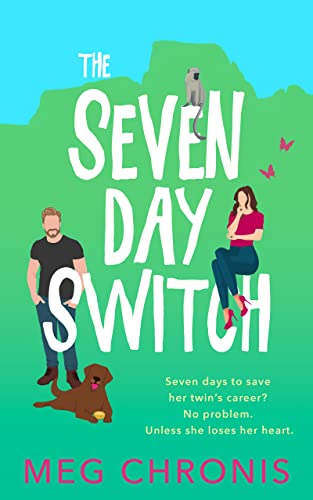 Ambitious London hotel concierge, Becca Stratton, has put her people-pleasing superpower to good use, building a career that has her on the fast-track to hospitality greatness. But her powers are put to the test when she's called home to South Africa to step into her identical twin's uber-glam stilettos…literally.
All she has to do is masquerade as TV presenter Gem for seven days, rehabbing her sister's celebrity image after a social media disaster. Seven days doing community service at a rustic wildlife sanctuary to save her twin's career? Easy.
Except that Becca's powers have deserted her, and instead of repairing the damage, she's now the one causing it…right in front of the sanctuary's surly, smug, and far too attractive head vet, Dr Sullivan Scott, who gets a huge kick out of watching 'Gem' fail.
As one hilarious disaster follows the next and the sparks ignite between Becca and Sully, she's forced to choose between risking her twin's career, or continuing to lie to the man she's falling for. $0.99 on Kindle.