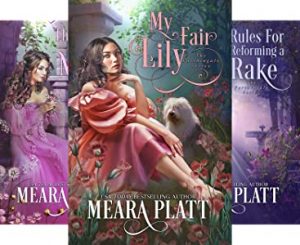 Enjoy this hilarious, USAT Bestselling Regency series!
London is never the same once the Farthingales move onto Chipping Way, one of the loveliest streets in Mayfair. With five beautiful daughters in residence, the street has become a trap for unwary bachelors. Who will be next to fall?
From $0.99  to $3.99 on Kindle.