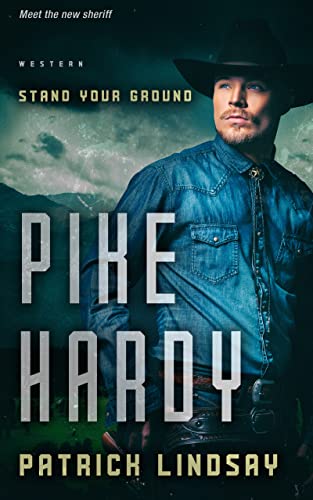 Pike Hardy has seen some hard times. Orphaned after a Comanche raid and raised by an old mountain man, he has mustered out of the army and started a new job as a sheriff in the hill country of Texas.
Moonshiners from Tennessee and south-of-the border cattle rustlers, and a girl from back east who doesn't much like him make it a tough start for Pike Hardy.
Luckily, Pike is a tough man. Follow him from Fredericksburg, Texas to Austin, to the streets of Laredo. Pike has to learn in a hurry what it takes to be a sheriff on the western frontier. Sometimes, a man just has to stand his ground. $2.99 on Kindle.