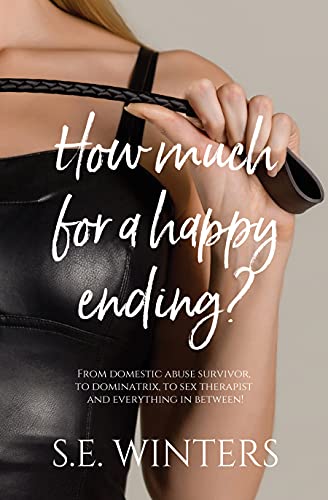 Growing up on a British council estate with dysfunctional parents is no simple task for Sinead Winters. Swept off her feet by deviant, narcissistic bad boy, Tim, a young Sinead is sucked into an abusive marriage with little hope of escape. A chance encounter offers her a new life of glitz and glamour, but it's not all it seems. Plunged into a world of adult entertainment, she finds herself in the heart of the UK glamour modelling industry.
From lads' mags to lap-dancing, webcamming to fetish filmmaking, our unlikely working-class heroine leaves no stone unturned, meeting some unsavoury and kinky characters along the way. Miss. Winters is the queen of bad decisions, and her endearing lack of common sense gets her into some cringeworthy and dangerous situations.
Faced with one final test of integrity, will Sinead be tempted by the road that leads to ruin and regret, or choose the path to respectability and romance?
Winters offers the reader a rare glimpse into the dark and mysterious world of personal services, the men who use them, and the lives of the women who provide them. Discover:
* What really goes on behind the curtain in a lap-dancing booth
* What an adult photo-shoot is like behind the scenes
* The secret codes that escorts use to advertise their services and what they mean
* A unique insight into male sexuality
* The surprising psychology behind sexual fantasies
* The truth about what it's like to work as a professional dominatrix
In this gritty, female-empowering, tell-all memoir, Winters pulls no punches as she recounts her experiences in intimate, un-filtered detail; with down-to-earth wit, refreshing honesty, and an unapologetic potty mouth! Hilarious, touching, and sometimes heartrendingly uncomfortable, Sinead will make the reader squirm in their seat as she dishes the dirt on the tease and the sleaze of the adult industry. Not a book for the faint-hearted! $2.99 on Kindle.