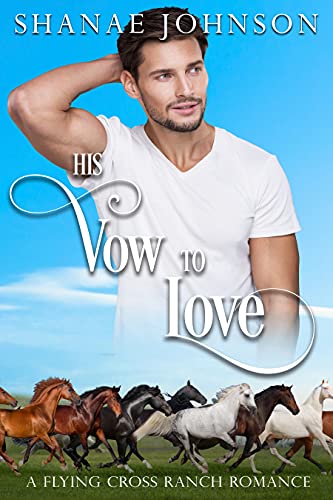 Air Force Pilot Charlie Matthews has flown to the farthest reaches of the world, but he can never seem to reconnect with his first, and only love. Will their latest reunion finally land them on a path to forever?
After years of service in the Air Force, Charlie Matthews is finally hanging up his wings and coming home for good to the Flying Cross Ranch to help his ailing father. And after nearly a decade of short layovers and missed connections, Charlie is finally swooping back to sweep the love of his life off her feet. Unfortunately, he discovers the woman who makes his heart soar is about to depart on a one way ticket out of town.
Growing up in the foster care system, Savy James has always wanted her very own forever home. Now a foster mother herself, she's devastated when the government declares her land protected for wild horses, meaning she and her ragtag bunch of foster kids will once again be uprooted, this time to the other side of the state. Being separated once again from Charlie is too much to bear, but he can't leave his sick father and she'd never ask him to.
Determined to make this work, Charlie offers up his ranch to Savy and the kids. But the children aren't used to his tough love. After Savy's free-spirited ways, Charlie's military style of discipline does not endear him to them. And when one of the kids makes a dangerous choice that leads a social worker to question their fitness as parents, Savy's big, happy family is in jeopardy once again. Can a true love that's stood the test of time and space weather the storm of rebel youth?
Find out in His Vow to Love, the first in a series of heartwarming stories that prove that falling in love is an act of heroism, but finding family is life's most extraordinary achievement.
Free on Kindle.