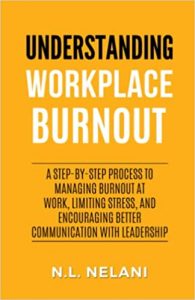 Do you feel highly stressed at work?
Perhaps, you find it difficult to address issues or excess workload with your manager, leading to working yourself to your limits before suffering burnout. Or maybe you have a member of your team or a friend that is struggling with burnout at work, and you want to learn how you can help them.
Perhaps, you have constantly struggled with this issue, or it is something that has only recently come to the forefront in your job. Then, you should look to eradicate the cycle of workplace burnout as quickly as possible.
That's where Understanding Workplace Burnout comes in handy. This book is designed specifically to help you gain a better understanding of burnout in the workplace and how it affects you and those around you.
Whether you feel overworked, underpaid, or understaffed, it is crucial to put your mental health and well-being at the forefront of everything you do.
When you hit your workload limit, it can be easy to stop taking care of yourself and focus on the extra work instead, but this isn't healthy.
This book will offer you a deeper understanding of burnout and how you can manage the symptoms.
Inside Understanding Workplace Burnout, discover
 how to understand burnout better.
 what causes workplace burnout.
 how to spot workplace burnout.
 the consequences of workplace burnout.
 how to communicate your problems with leadership effectively.
Get your feelings of burnout under control once and for all. Grab a copy of Understanding Workplace Burnout today!
Free on Kindle.