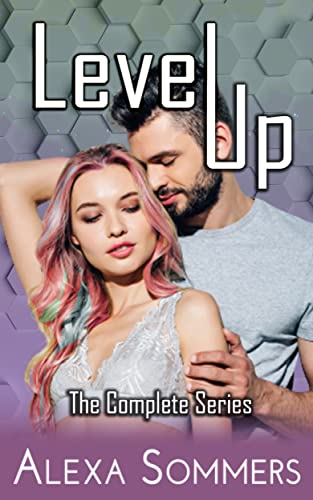 "You have the hands of a rogue, the mouth of a bard and I'm pretty sure you're at least half cleric because you have me ready to scream… Oh God."
Level Up has redefined the Gaming Erotica genre and now you can get all five novellas in one convenient BoxSet
Dillon Strands is not your typical college co-ed. While others are chasing down parties and partners, living out their dreams of debauchery, Dillon and his friends are studying, gaming and stuck in a rut, their social lives hanging by a thread. After a semester of continued promises to step out of their comfort zone, the five friends find themselves exactly where they started.
Enter Suzanne Andrews, a gamer girl with a plan.
He may be at the top of his class but when it comes to the art of pleasure, Suzie Andrews is an A+ student. $0.99 on Kindle.