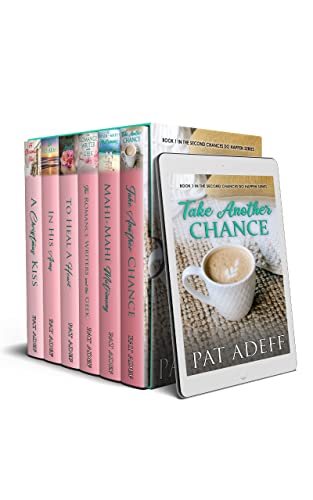 Beaches, mountains, island paradises, and swoon-worthy kisses abound in this collection of clean and wholesome fiction.
Book 1 – Take Another Chance
Book 2 – Mahi-Mahi Matrimony
Book 3 – The Romance Writer and the Geek
Book 4 – To Heal a Heart
Book 5 – In His Arms
Book 6 – A Christmas Kiss
The heroes are a cop, a secret billionaire, a swing-dancing computer guy, an ER doctor, a firefighter, and a wounded warrior.
Each book is a standalone book that ties in with other books in the series. And as with all Pat Adeff's books, there are happily-ever-after's and weddings! $0.99 on Kindle.