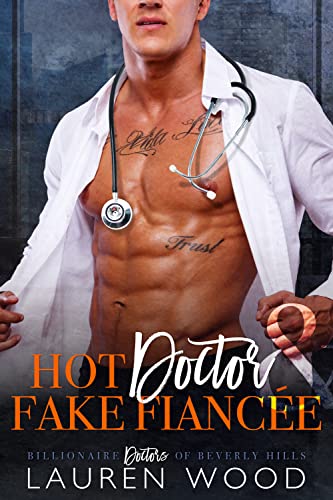 I always try to be a good person. I don't break rules, I never take risks. I don't lie, steal, or cheat. Until I find myself in a supply closet at Bardot Hospital of Beverly Hills with him. Dr. Brett Adler – a prestigious up-and-coming oncologist with deep blue eyes and perfect plump kissable lips.
I accidentally steal his heart, and the next thing I know we're making out in this closet. I cheat on the guy I'm casually dating right now. But the lie? The lie is all Brett's doing.
When his boss walks in and catches us, he says the only thing that can possibly make this not look as bad and sleazy as it is. He introduces me as his fiancée. $0.99 on Kindle.