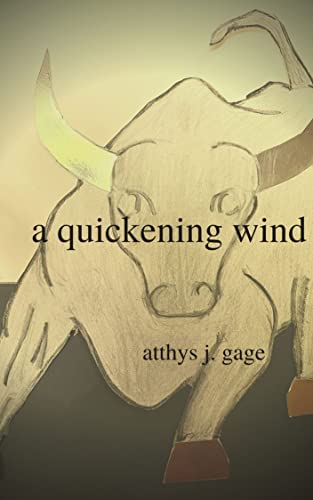 In a time before history — when Athens was only a little town and Rome not even a dream — a great civilization flourished on the island of Crete. With paved roads and indoor plumbing and a palace with a thousand rooms, the city of Knossos was the wonder of the world.
In a small mountain village, a girl called Lyssa is about to set off on an adventure that will take her to the center of Minoan civilization, the grand city of Knossos — in search of answers. Her best friend, a boy named Tak, has disappeared. She believes he is in Knossos.
But what she finds in the city is far more mysterious, far stranger than what she could've imagined. To find out the truth behind the messages she has received, the visions she has seen, she will have to go even deeper into the unknown, and take actions that could change the course of history.
A Quickening Wind is the first book of an epic historical fantasy, a thousand page adventure exploring themes of friendship, purpose, belonging and belief. Free on Kindle.