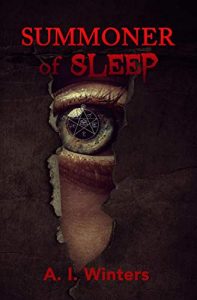 A dark family secret—A town that doesn't exist on any map—and a drug that will unleash an apocalyptic, transformational horror on the world.
Ryder Ashling's world is turning upside down. He's lost his job, wife, home, and now he's doubting his sanity. Behind his descent are horrific nightmares so vivid that they follow him into the waking world. When he discovers his neighbor has been documenting his nightmares with scientific precision and leaving him vials of a drug called Summoner of Sleep, things get weirder.
His neighbor disappears and Ryder follows his trail to Marble Woods, a town erased from all maps after a historical atrocity. Now it's whispered to be the home of marble-skinned demons, as well as the source of the plants used to manufacture Summoner of Sleep.
It's here in Marble Woods that Ryder will come face to face with the darkest of family secrets and be forced to make a decision that will change the fate of the world.
Rich in magic and occultism, fractured characters, and a taste of mystery, Summoner of Sleep is a fast paced, thrill-ride bursting with psychological terror.
$0.99 on Kindle.