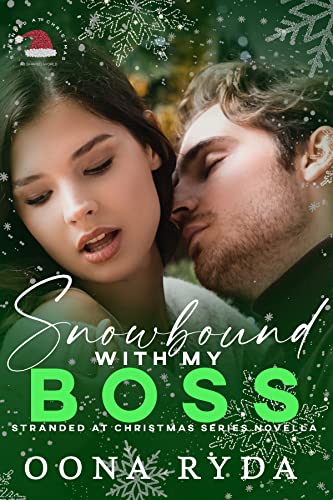 A Billionaire boss, an overworked assistant, a remote cabin, and the blizzard of the century!
How will I function without her?
When my assistant hands me her resignation, I panic.
But that's not my biggest dilemma.
I need a wife ASAP or I'll lose my company.
In a stroke of genius, I rope the uptight Ms. Miller into playing my fake fiancée for Christmas.
Maybe I'll finally get to sample the curves hidden under her shapeless business attire.
It's time to leave this soul-sucking job.
After four years at Cameron Steele's beck and call, I'm done.
No more middle-of-the-night phone calls. No more incessant demands.
But when the smokin' hot bosshole offers me eight months' severance pay for one final assignment, it's impossible to refuse.
Just my luck we end up snowbound in a remote cabin—with only one bed.
As professional melds with personal, one question remains.
When the snow melts, will the passion fade too? $2.99 on Kindle.