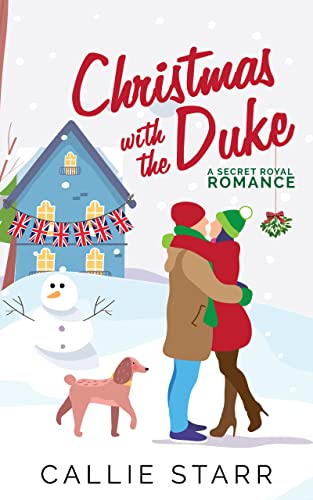 Who knew one of the most eligible (and attractive) members of the royal family has been posing as a groundskeeper in a sleepy English village?
Living in New York has made Trina hate the holidays. Everything is just so picture-perfect; ice skating at Rockefellar Center, Christmas tree lighting, Macy's over the top decor, and the music. Good lord the music! It's everywhere and there is literally nothing anyone can do to escape it. It's enough to make a perpetually singleton like Trina leave the city entirely!
This year that's exactly what she's going to do… leave the city entirely. Well, for the holiday season at least.
Luckily, she found the perfect place to escape. A place where she won't be reminded every two seconds that another year has passed, and she's right where she's always been… alone.
Trina is running off to England to stay with a long lost aunt. They'll be tucked away in her tiny cottage where they can eat all of the Christmas treats they want, and not be bothered with anything from the outside world.
That is… until the attractive but shy groundskeeper (secretly the Duke) catches her eye. $0.99 on Kindle.