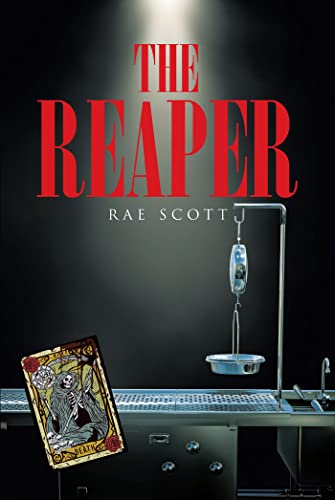 Fear not those who are innocent, for I shall cause you no harm. I seek out only those who have yet to pay for their sins. Fear me if you have no remorse, for I am the Reaper, and I will ensure that you reap what you have sewn.
The serial killer known as The Reaper is loose on the streets of Norfolk. Its victims have two things in common: They have each hurt a child but served little to no time in jail for it and none of them regret their actions.
Detective Mel Tanner is close to retirement when she is assigned to investigate a murder that leads her in a hunt for the serial killer known as The Reaper. As a seasoned homicide detective of fifteen years, she now finds herself jaded and unfeeling to the atrocities that she has had to witness every day.
When rookie Detective Nat Petrov lands her dream assignment, to work with the best Detective in Norfolk, she is thrown headfirst into The Reaper's perverse sense of justice. The Detectives race against the clock as body after body turns up with the signature Grim Reaper tarot card, each life ended in a way specifically designed for the individual victim. Will the detectives be able to catch a twisted serial killer before time runs out or will The Reaper exact revenge in a way more personal than anyone could have ever fathomed? $9.49 on Kindle.