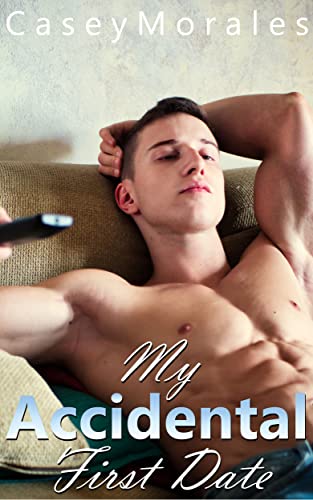 I thought we were just two friends going to see a movie. He thought it was a date. When he picked the movie Threesome, I thought it was a little odd. Then his arm pressed against mine, and my mind to went places it had never known. When he kissed me, alarm bells sounded. But I didn't run. Why didn't I run? Then he kissed me again and I knew all my doubts would wait . . .. . . until tomorrow.
What followed was a hilariously authentic beginning to a lifetime of love, laughter, and loss.
My Accidental First Date is the first volume in the hilariously cheeky best-selling Raised by Wolves series, a contemporary coming-of-age MM romance about a wide-eyed, newborn gay discovering himself and what he truly wants.
What readers say about My Accidental First Date:
 " . . . an absolute blast to read!!!!! . . . hilarious."
". . . charming, humorously self-deprecating. It's the beginning of his journey, funny, sad, and touching."
"Storytelling at its best. . . laugh out loud funny. . ."
". . . cute, innocent coming out storyline."
" . . . humorously self-deprecating . . . I'm very glad I stumbled across this book."
"Strongly recommend you don't drink anything while reading this novella."
" . . . fell in love with this story quickly . . . Thank you, Casey!"
"This was too cute . . ."
$0.99 on Kindle.